Mushroom Mediums
I offer 5.5 lbs sawdust bags of various mushroom spawn as well as Petri dishes of gourmet mushroom strains for sale. The sawdust spawn can be grown indoors, out of direct sunlight within a temperature range of 10-25 degrees celsius. By cutting a one inch incision into the bags along the lines that I have marked, mushrooms will pop out of them in one to three weeks. The Wine Cap spawn is the only strain I sell that is best suited in gardens in a shady area. Simply break up the spawn in the bag before use, cut open the top of the bag and add it to your garden. The Petri dishes are for mushroom cultivators who know how to expand them.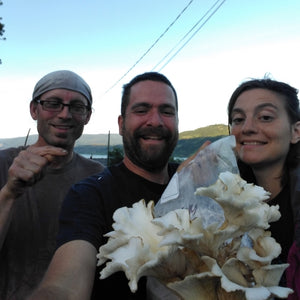 Some happy customers showing off the mushrooms they fruited from one of my spawn bags.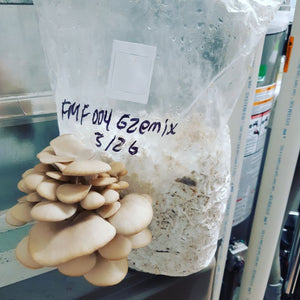 Another customer showing off her oyster mushrooms.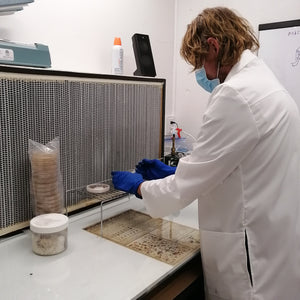 That's me, doing some lab work.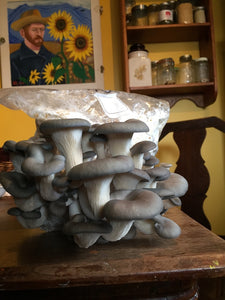 Blue oyster mushrooms fruiting from one of my spawn bags.